我国气候变化将比模式预期的小吗?
中国科学院大气物理研究所竺可桢-南森国际研究中心; 中国科学院气候变化研究中心, 北京 100029
详细信息
作者简介:

王会军 男 45岁 研究员 大气科学专业 E-mail:wanghj@mail.iap.ac.cn
WILL THE CLIMATE CHANGE SMALLER THAN THE PROJECTION?
Nansen­Zhu International Research Center, Institute of Atmospheric Physics, Chinese Academy of Sciences, |Climate Change Research Center, Chinese Academy of Sciences, Beijing 100029
从当今国际上不同的气候系统模式模拟的全新世大暖期和末次盛冰期我国气候变化量级和复原资料结果的对比,以及从目前气候变化的趋势(包括温室气体、气温、海洋温度、海平面高度、冰川等),来评述我国区域气候未来变化的量级。从以上两个方面的情况看,我国区域的未来气候变化量级可能比现有模式预估的还要大。文章最后讨论了我国的气候变化脆弱区以及关键的气候变化要素问题。

The Intergovernmental panel for Climate Change(IPCC)Report Series issued stronger and stronger conclusion that the climate change in the 20th century is very much likely the largest climate change in recent 1000 years and warming the 20th century is attributed to the green house gases increase. Recent studies suggest that the climate change is accelerated and the future climate change may well be larger than previously projected. However,there are opposite opinions as well both abroad and domestic.This article will discuss the issue of will the future climate change in China lager or smaller than projected. Our analyses will based on the climate model behavior in simulating the last glacial maximum and the mid­Holocene climates,as well as the recent changes in temperature,sea level,green house gases,mountain glaciers,and so on. All these information seems to lead to a conclusion that the future climate change in China might larger than projected by the state­of­the­art climate models.In order to better adjust to the climate change,recognizing the key vulnerable regions to climate change is essential. The paper suggests several key vulnerable regions,including the source region of the three major rivers(Yangtze River,Yellow River,and Lantsang River),the Central North China,North East China,North West China,and South Eastern China. Key issues for the source region of the three rivers include the fast melting of the mountain glaciers in the Tibetan Plateau region and the associated water cycle and supply to source region of the river. In the north part of the country,precipitation change and the related water resource change are the key concerns,particular for the Central North China. In the South Eastern China,we should pay more attention to the variation of climate extreme,including the flood,typhoon landfalling,and heat waves.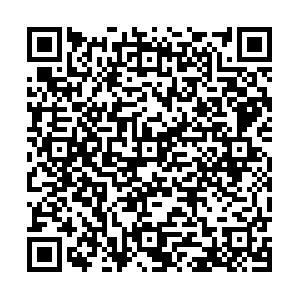 点击查看大图
计量
文章访问数:

2354

PDF下载数:

1381

施引文献:

0